fresh baked blueberry scones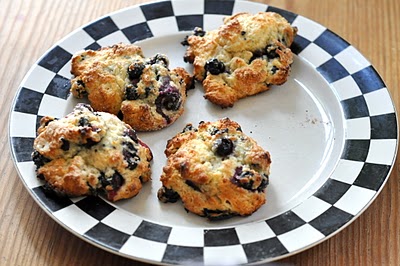 the simple things- like perfectly crisp bars of soap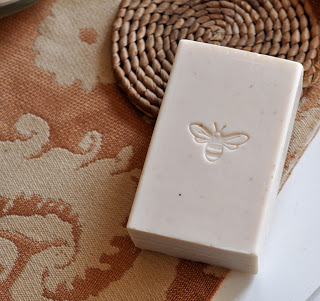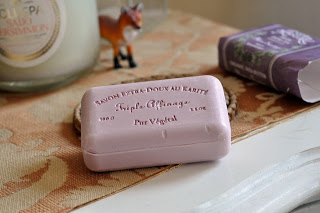 rearranging my studio + freshening up my pinboard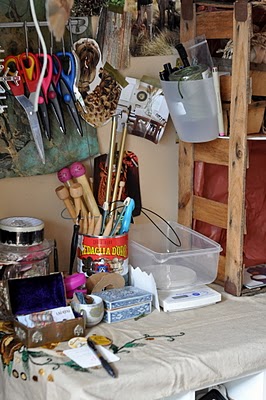 my new packing station + moved my hooks & needles to a more accessible spot :)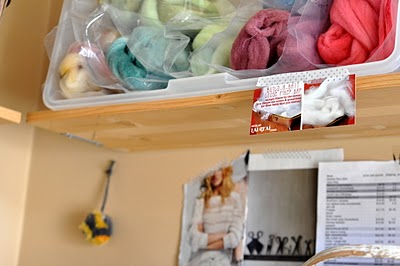 the build a batt bar! in many tubs + baskets :)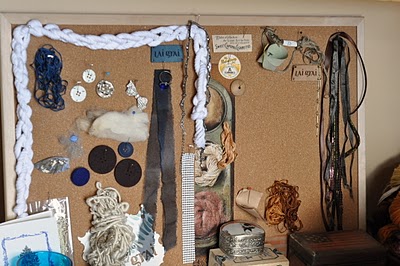 crystal expanse (left) & ply away home (right)
falling in love with digital mood boards courtesy of pinterest : probably part of the reason i have been MIA from blogging- it is so easy to just click 'pin' and share things i'm loving. & easy to keep track of styles that are inspiring. i currently only have 3 boards- a wedding board, a textures board, and crafting a home board -more on that one at the end of this post :)
natural textures, barnacles on a shell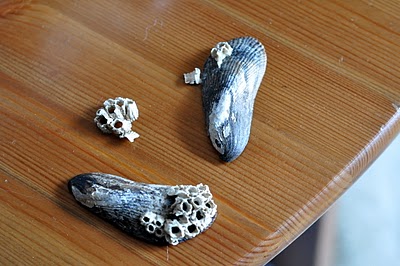 new colors of freshly dyed sock yarn!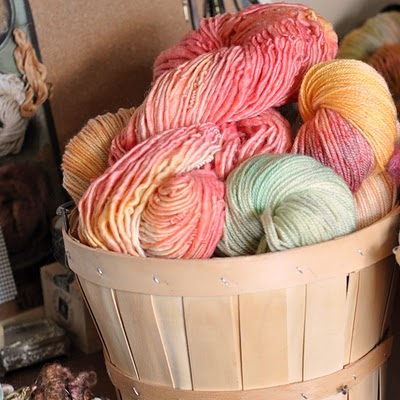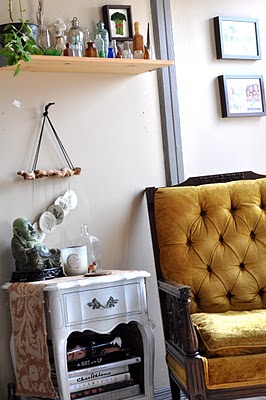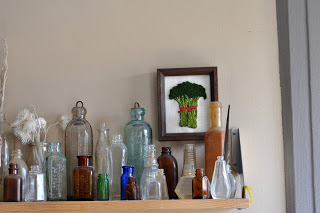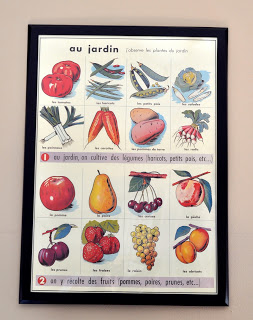 new french garden poster! :) hangs above the computer
+ contemplating new crafts to complete our home (curtains, throw pillows, etc!)... started a pinboard called 'crafting a home' where i am stashing DIY home decor ideas. & julie + danielle just moved so we are finally planning on crafting some home stuffs together! :D yay! what do you think? do you want to 'craft a home' along with us? is that something you'd like to share together? :) i might start an open facebook group for this!
---
i'm going to be continuing doing these 'i'm loving' posts as a series
(this is technically the 2nd post in the series,
but i changed the series title from 'things i'm loving'
to just 'i'm loving' which is more open ended)
what do you think? are you loving them?
i'm sorry i've been a little more absent,
it's juggling a new full time work schedule along with life stuffs.
i'm sure you understand!
anyway, i'm going to try to be a little more scheduled.
getting a blog post together at least once a week.
the plus side to not having to force lai grai to support itself AND me (living in nyc!)
is that my creativity feels stronger than ever.
i've spent some time just crocheting,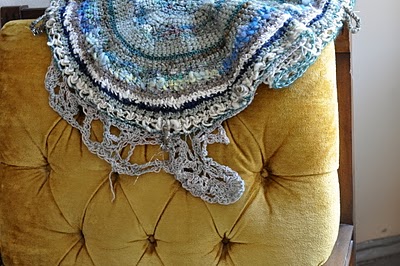 just baking, just watching too much tv, sleeping in too late..
there have been lots of things i'm loving.
i love that you guys support me through thick and thin,
i love that even though new opportunities are changing my schedule wildly
(stay at home 24/7 to out & about all the time!!)
i know that change is often for the better- and i can't wait to see where it is all taking me.
until then, i'm learning to let the journey lead the way.
and not to become too obssessed over the minutia.
instead, to embrace it. and take the small moments as simple pleasures.
spend more time saying, ahhh in relaxations. than AH! in 'i have so much to do'!
well, that's all for now!
a new spin-along is coming soon, along with a hand dyed yarn update!
love you all lots!
laila