set up... tarps, dyes, jars, spoons, scale, fibers, acid, more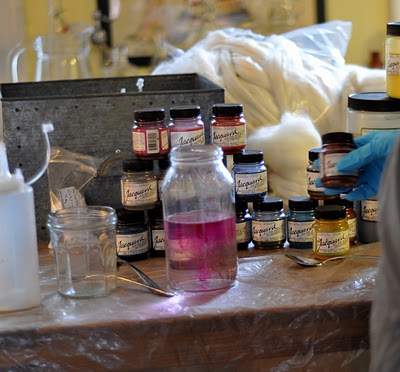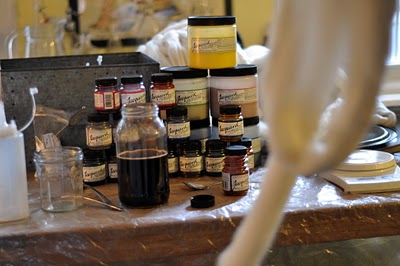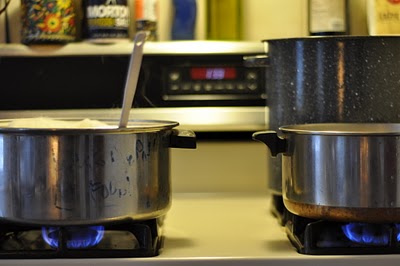 firing up the dyepots *i keep 3 pots going at the same time*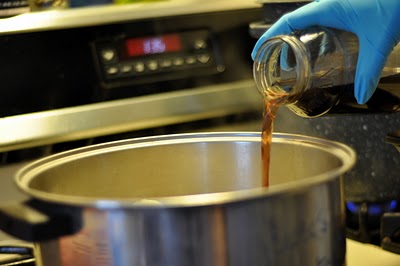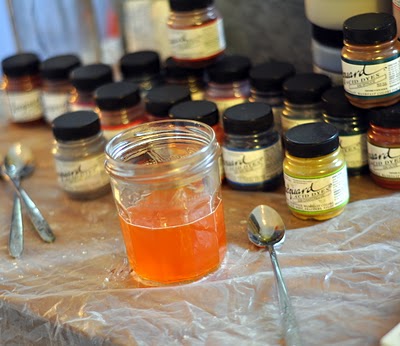 always wear your safety gear! gloves, mask, etc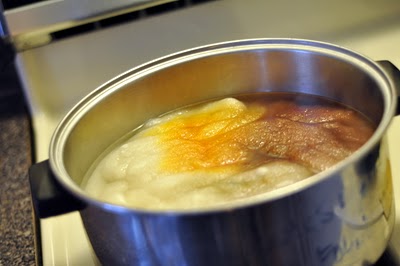 colors starting to mix and swirl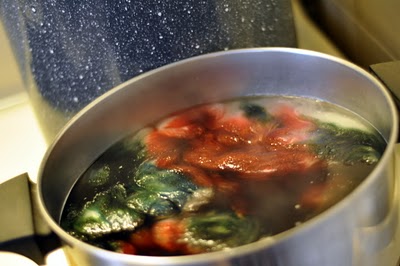 merino/tencel "
" roving while it was still in the dyepot :)
everyone has their own methods for dyeing.
this is just a peek into how the Lai Grai dye days look!
oh, i also created a
to help me know
what new fibers you might want to see in the shop,
how the checkout is working, what tutorials you'd like to view,
and other helpful things!
plus the 25% off coupon you get for filling it out isn't too bad either! :)
hope you all are having a wonderful weekend so far!!
hugs,
laila