haha :)
how have you been decorating your home?
i know a few of you lovelies have
to deck your halls!
i'm still searching for the perfect wreath...
i've been eyeing this lovely one by my dear friend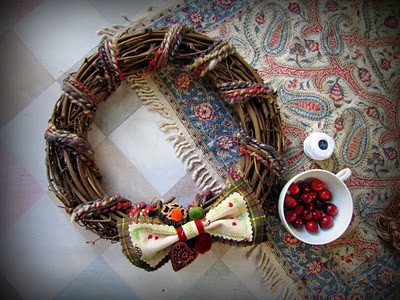 handspun yarn and handsewn bows- plus willow branches!
+
speaking of dani, she's hosting a
on my
!
some of you already know this & are participating :)
but i wanted to share my newest shawl's progress over here too.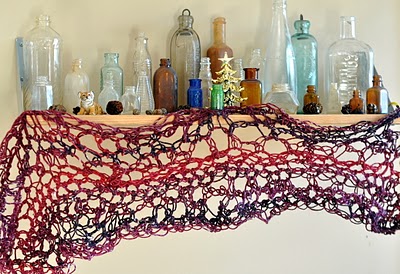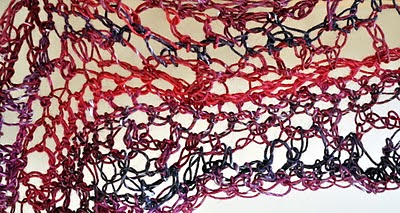 also because it looks so darn festive!
+
i uploaded some new photos of the
rovings
ohhhh myyy goodness. they look delicious!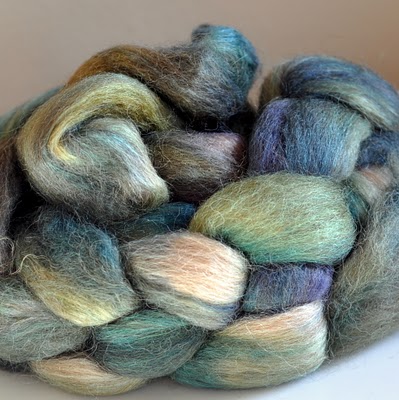 they are 70% baby alpaca in a soft fawn color + 30% honey tussah silk
and they are overdyed in rich hues of colors to complement the warm browns.
don't forget! shipping deadlines are rapidly approaching!!
dec 11th is the last day for guaranteed by xmas for international orders
and everyone here in the u.s. has until december 16th at
!
mark your calendars! :)
+
i also have been reading all of your
wonderful comments in the
!
thank you all so much for the feedback so far!
i'm scheming up some BIG plans for 2011
and each little review really helps me decide
what new things you all are craving for the shop!
+
you can also leave suggestions for new products in the comments!
i read them all and try to reply to each and every one :)
sometimes it just takes me a few days :D
can't wait to hear about your holiday plans!
hugs and love,
laila