the spinning corner + poms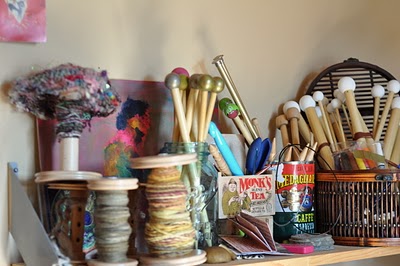 crochet hooks, bobbins, knitting needle inventory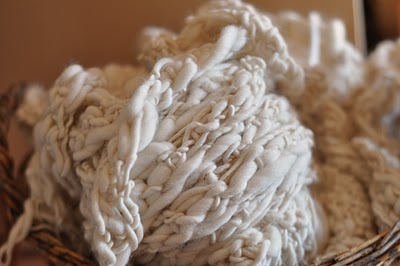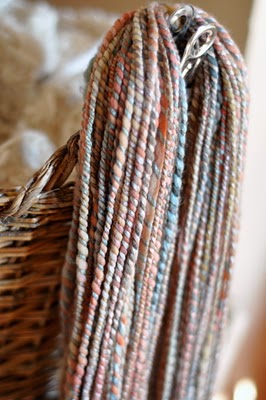 new holiday yarns coming soon! hint :)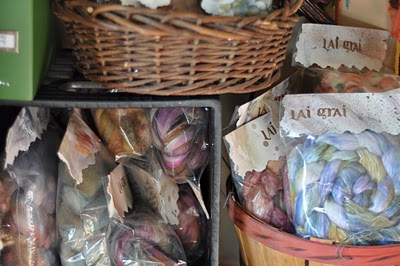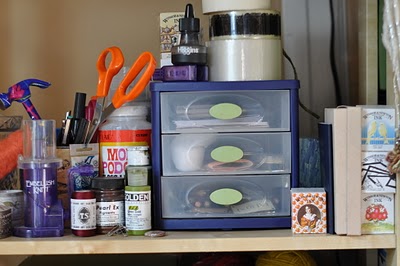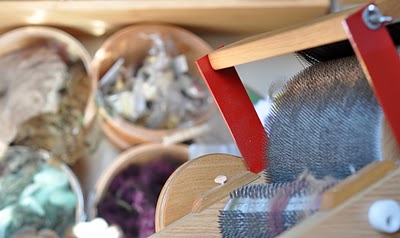 drum carder zone (w/ fleece baskets in background)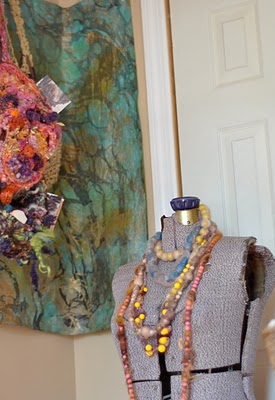 hanging purses, spun wool necklaces & dressform
sneak peek inside my studio.
i was mentioning to sus
that i rearranged my studio
yet again
(after yarncon)
& she said, well we need to see it on the blog!
so true!!
the problem with manual cameras is that
there aren't any zoom/zoom out functions.
to zoom out you step backwards,
which gets kinda hard to do in a tiny tiny apartment.
so my apologies for the random studio shots
that don't really explain where anything is laid out....
& the last set of halloween photos
that were a bit on the blurry side. :(
i realized the other night when i was sitting on the bed that i could
have taken a much better photo of the decor from down there.
but oh, well. halloween is over
& xmas decorations are gonna be up sooner than you'd think!
love!!
laila
p.s. i had a large yarn update today over at the
!