so, we went away to DE for the weekend.
and what did we do when we returned sunday night????
why rearrange half our house of course! :)
we moved the bedroom into the living room
and the studio into the old bedroom.
above is the new "LaiGrai studio" room :)
work in progress of course!!
i've been trolling flickr looking for inspiring workspaces.
have you seen any you like?
i
two links earlier today-
but am always looking for inspirado of all sorts! :)
so if you were thinking, a bedroom AND a living room??
here's a snippet of the new space.
i was too lazy to make the bed before i shot the photos,
so pardon the lack of bed in these. haha.
if you forsee that being a problem before company comes over
(lack of bed-making)-
fear not, that's what quilts are for.
just toss one over & call it a day! ;)
•••
do you have big plans for this fourth of july weekend???
i do!!
july 3rd marks the official start of the TOUR DE FLEECE!! :)
of course, i have a ravelry team again-
this year's avatar/banner (above)
is an homage to the one from last year
(with the rawfish fish riding the spinning wheel bike).
we're gearing up over my ravelry group for the big race-
our team is 15 spinners strong & you're welcome to join!!
you still have a few days left to
! :)
also, the
start this weekend!!
there is
for this first round.
nab it quick- b/c tomorrow i card the batts for JULY! :)
finally, i did a mini-shop update today!
a few knit cowls hit the shop :)
check out this detail shot of the
!!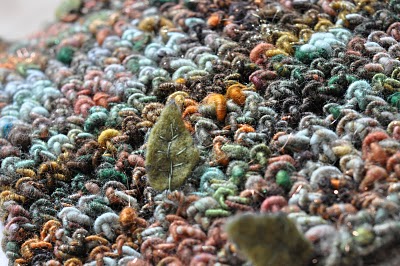 lots of love!!!
laila
p.s. i got to meet jere of drucilla pettibone at her gallery show in nyc last week!!
photos forthcoming :)