hello!
so i have recently become addicted to google reader. and i have to say, the blogs i find the most compelling and the most R I C H and inspiring are basically photoblogs.
however, i happen to be a chatty person. and often feel compelled to ramble on & on about why i'm obsessing over this or that. so, for this blog post i'm just gonna blast some photos that i'm really crushing on!
i have been scouring the interwebs for delicious knitspirations!!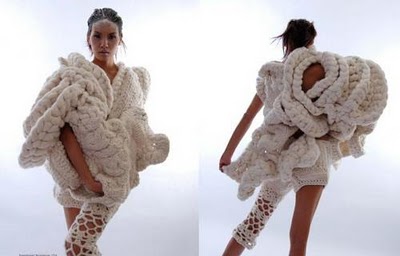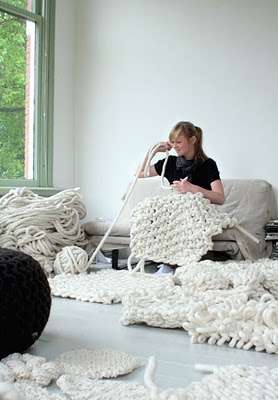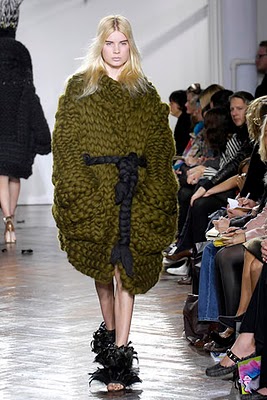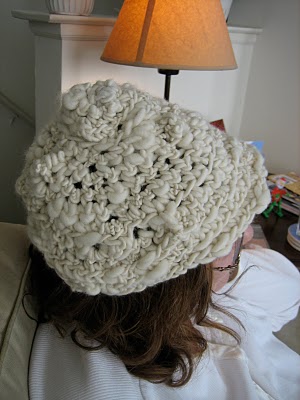 my freeform crochet natural white merino hat for sus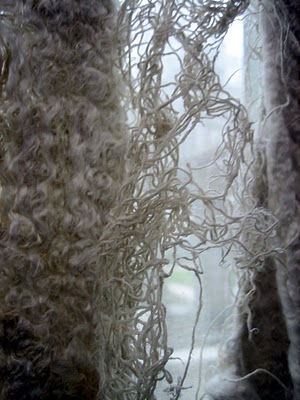 from the
fashioning felt exhibit at cooper hewitt
obviously oversized chunky bohe-mythic knits have been all the rage recently, and i can't help but swoon a bit too.
but you know what else that has been winning me over? drawing!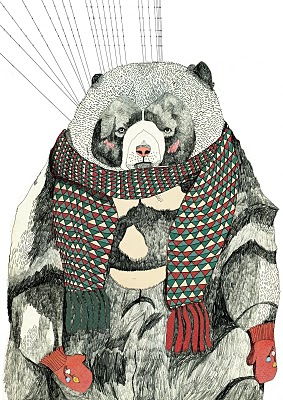 especially these knitwear centric + animal illustrations by
(and yes, i did order a set of her christmas cards so i could own one of each!)
hope this was inspiring to you folks!
& if yes, then i will start photoblogging more often
and ramble blogging less. ha!
xoxo, L
p.s. if you've seen something recently that really made you SWOON, please share!
i'm looking for new blogs to follow all the time! and
have been specifically SEARCHING for interesting/compelling knits!
leave the links in the "love notes" :)