happy holidays everyone!!!
finally only THREE days til xmas!
have you finished all of your last minute gifts?
my winter wonderland :: it snowed here!!
i just closed up the
for some quality holiday time with jesse!
i put up pictures of our decor & tree on
- just some quick ones i snapped.
our house is even more festive nowadays with all our handcut snowflakes everywhere!
i'll definitely have more pix after christmas when i can share the gifts i made/got everyone!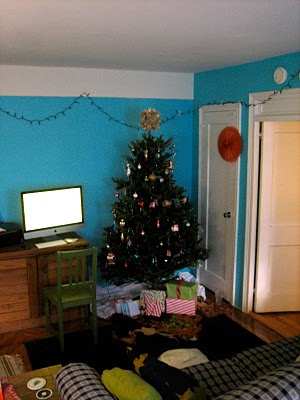 our tree! & the pile of presents!
the shop will reopen in
2010
.
i'm kinda excited that it is closed right now though.
you know why? hehe, because then i can "steal" any of the inventory that had just been chillin'
and if i feel inspired, i can knit it up! spin those batts! card those rovings! anything!! haha, it's like a free day of shopping in my own shop! :D merry xmas to me, lol!
let's just say, this one has already been crocheted... haha! ;)
anyway, when the shop does reopen in january, i will have a slew of new goodness for you to eyeball & imagine cradling in your arms! and not just new yarns, there will be new batts, and new hats, and new watercolors and just new. fresh and new. and themed. because i will also be unveiling my top secret collection i have been working on. okay, well, collections. :) super small, limited edition, experimental collections.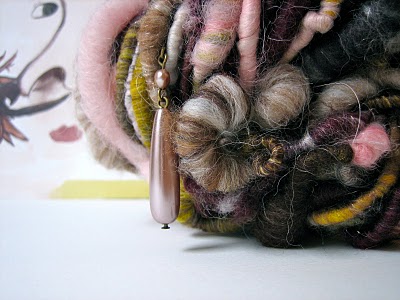 sneak peek into the collection (s)
i'll leave you to ponder that! and i will see all you super lovely fiberistas in the new year!!!
YAYYY! & xo to the moon!
love, laila