just popping in to show you two little brown, red & white freeform treats that tickled my fancy today: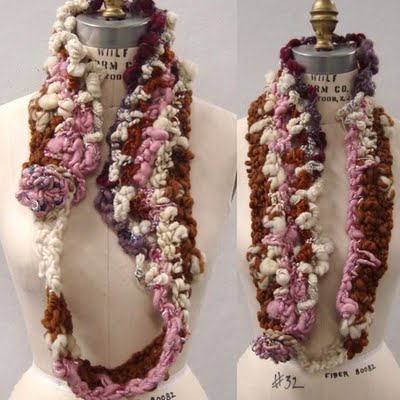 this awesome scarf made by
totally rocks my socks. it has a flower toggle, and the whole thing is crocheted with
yarn! the funny thing about yoknits was that she used to be a customer of mine and only made funky scarves (like magpyi's above!) with art yarns like mine and now she's making the art yarns too! hehe, funny how the world is cyclical like that.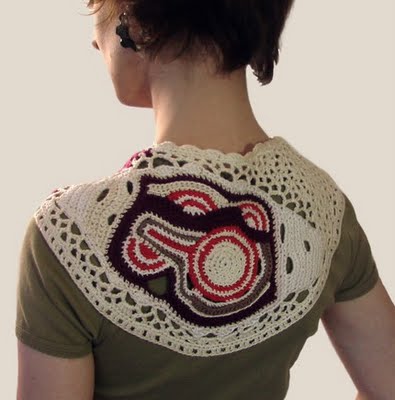 and this really neat collar piece by
-- love the very selective color palette and the burst of pattern! the fact that it's tied around with a sweet ribbon is only a bonus. and the name "galatea" is one i think even lacey (
) would appreciate ;)
did YOU see anything inspiring today?
xo, laila