hello my fibery friends!
last thursday, i had the awesome pleasure of going to the
for DIY Thursdays with the always amazing
(
extraordinaire!). i was especially interested because the kickoff session on August 6th was with...
, author of
!!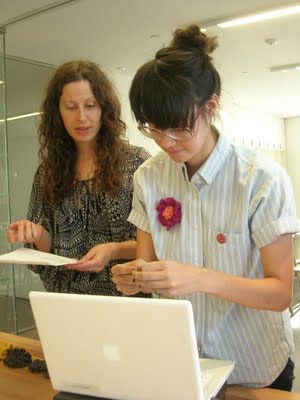 we were working on crochet patterns- something i've always been meaning to learn more about! but now, thanks to Sabrina (who i got to sit RIGHT NEXT TO!!! ah! :D)
and this amazing little man (who i also got to sit next to!), i know so much more about crochet! seriously, he really helped me a lot! he told me that he learned how to crochet from either his mother or grandmother and that he mostly follows patterns (doesn't just wing it like me).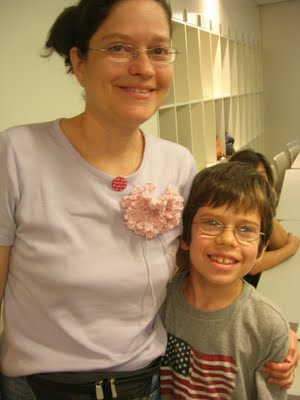 this was an awesome learning experience- i now know
!! if you click the link, you can learn too! :) it's just one more loop than a double crochet- which i had known how to do a zillion years ago, but completely forgot until this session. and i did pretty decent with following a pattern. here's me working on my lil flower.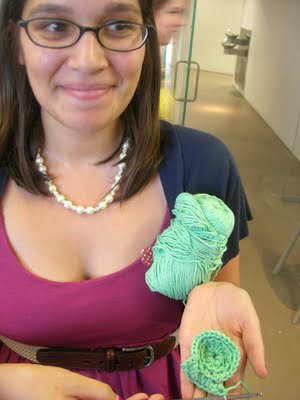 thanks so much to the Museum of Art & Design for hosting! to Sabrina for graciously accepting me nerding out and asking her if i could give her one of my cards (ah! star crossed eyes!). and to
for letting me use all her pictures from the
- which you should check out to see even more awesomeness from that night and all other Etsy hosted events! :D
hope you all are doing fun crafty things this week!
xo, laila